LAMOLE
VINEYARDS
The Terroir
Lamole, a high hamlet of the municipality of Greve in Chianti, is in the northern section of Chianti Classico. Its highest vineyards are more than 2,100 feet above sea level, at the upper limit of planting Sangiovese in Tuscany.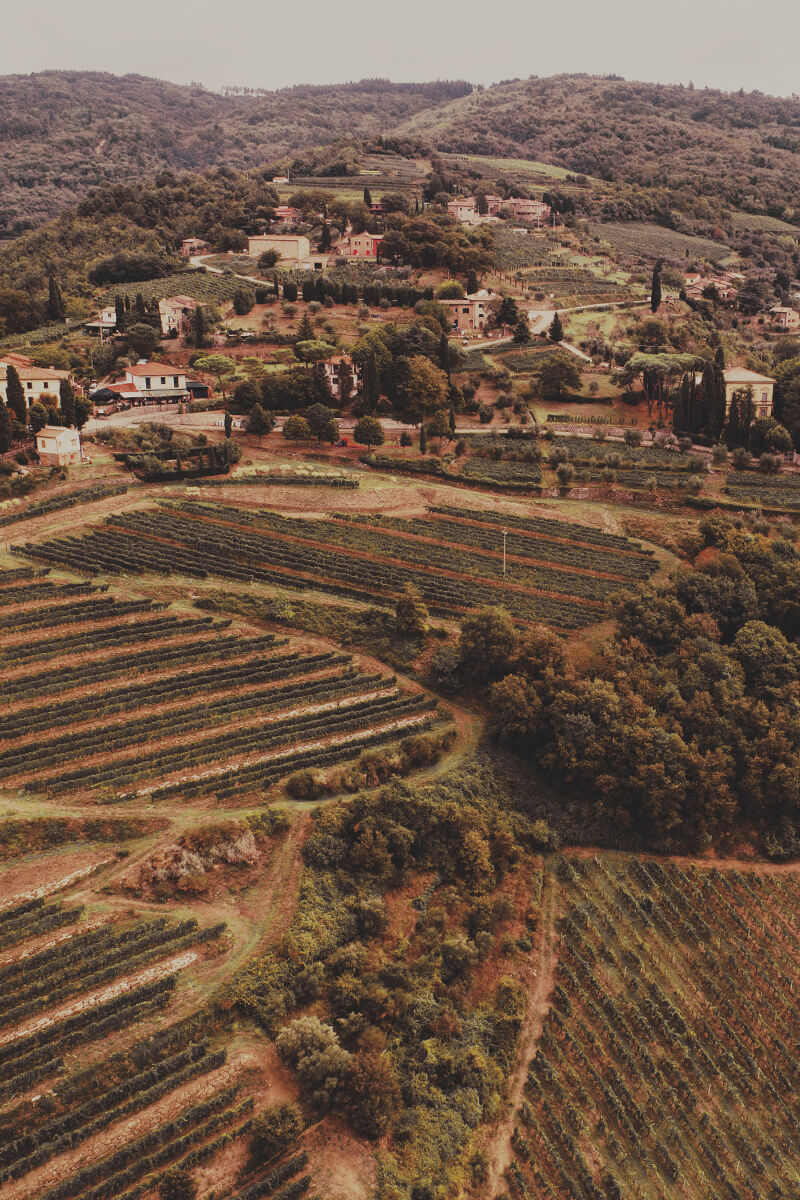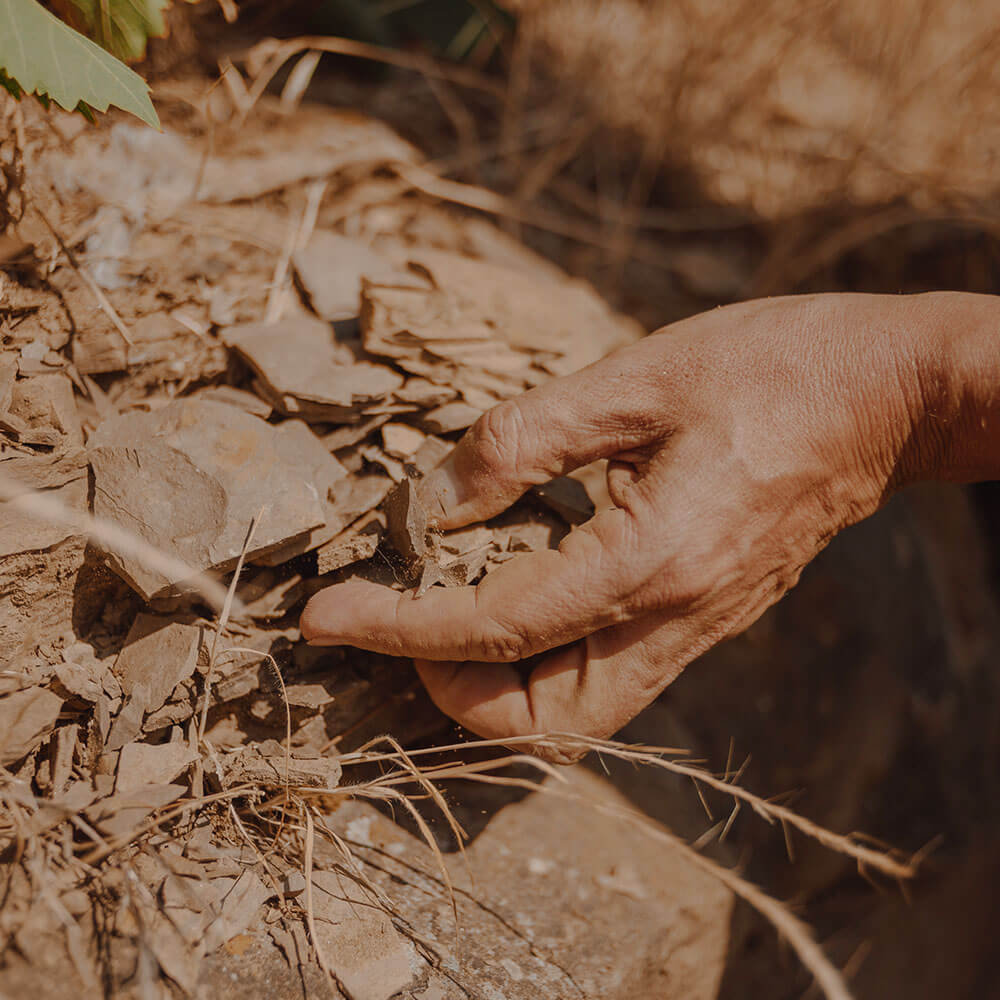 The soil, which offers very good drainage, is made up of ocher-colored sandstone known as macigno toscano ("Tuscan boulder"). Mingled with this are inserts of alberese and galestro. This mixture of texture, weight, and differing soils is one of the secrets to the complexity of our wines, and provides vigorous and elegant aromas.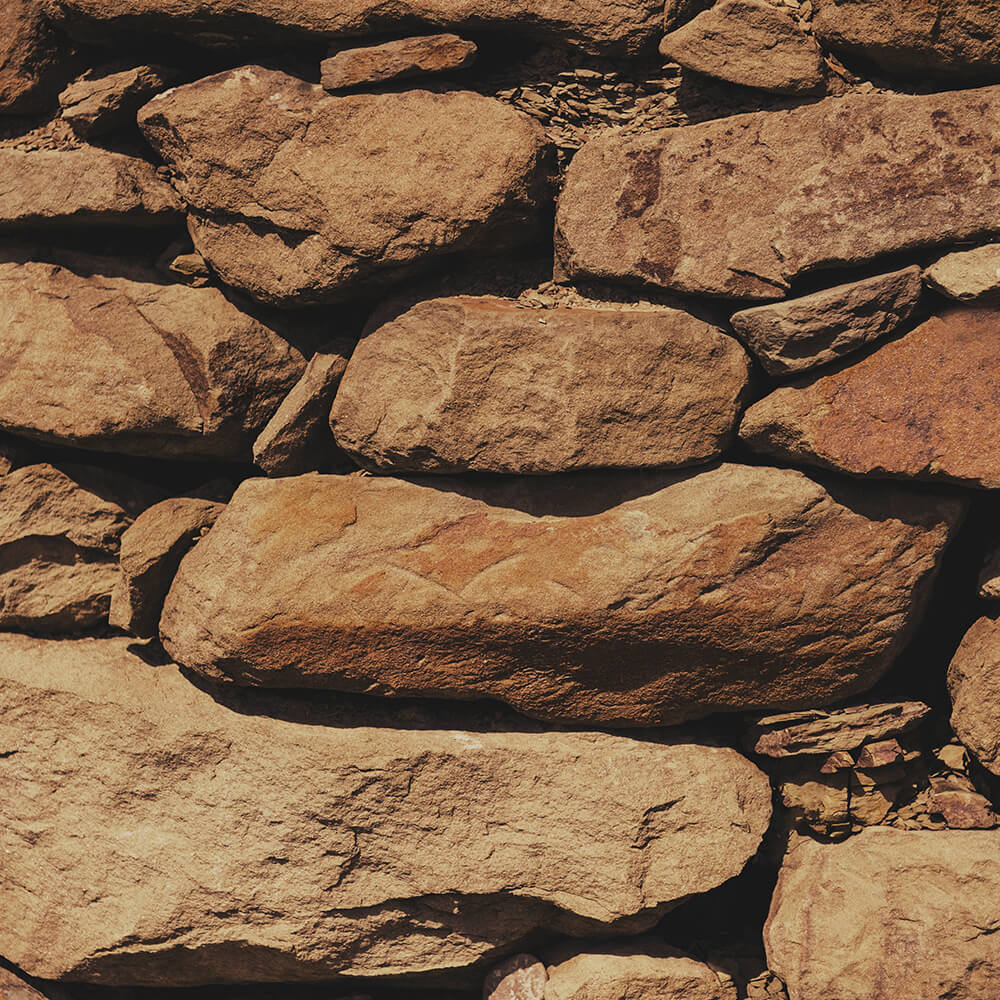 The Terraces
Giving tangible proof of man's relationship with the environment, the terraces of Lamole tell a story of hard work, patience, and courage.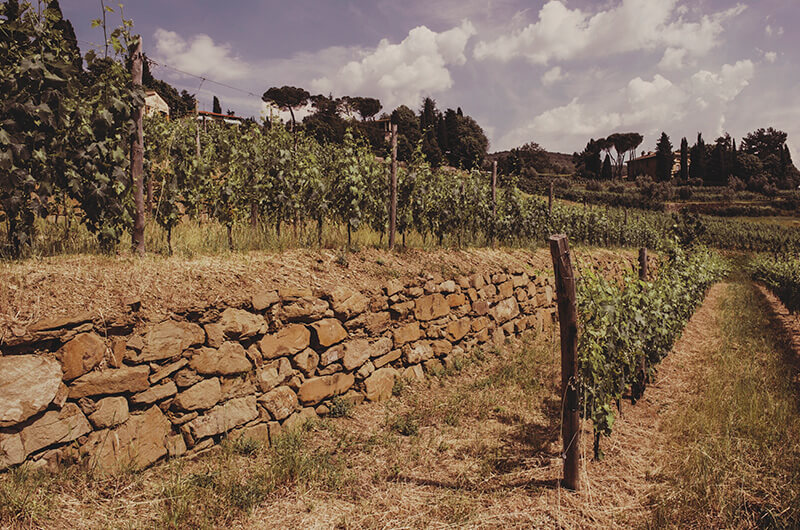 The miles of dry stone walls, constructed by hand for centuries with local rocks, serve a vital function for the vines. Apart from providing cultivable areas of land, they limit the erosion of topsoil towards the valley and reflect sunlight during the day, stimulating the photosynthesis of the vines. They also retain heat, which they then give back to the vines at night, promoting a longer ripening period. 
At Lamole, the labor-intensive maintenance of these precious walls is necessary to protect the countryside; it is a duty that we consider a privilege.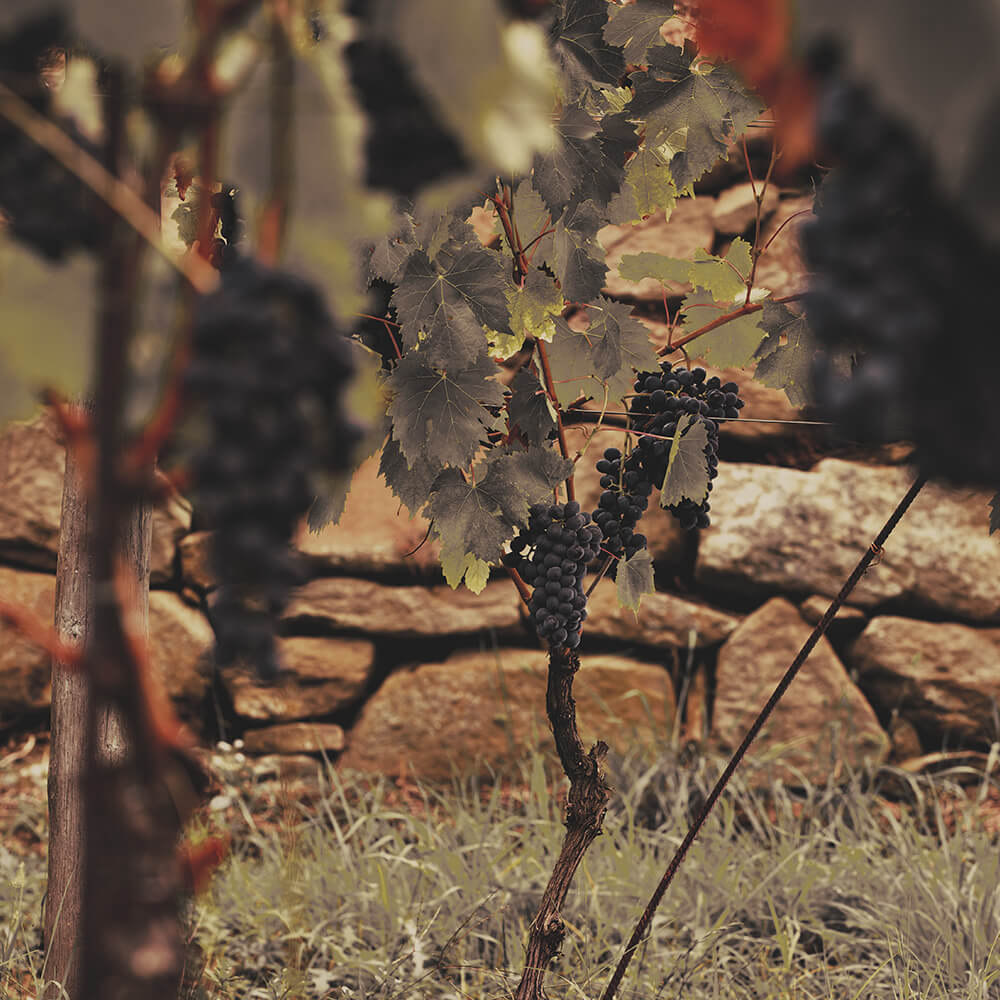 A southwest-facing vineyard between 1,378 and 1,890 feet above sea level.
Planted partly on terraces between 1982 and 2009 over a giant, sparkling bed of quartz, it is the most outstanding vineyard on our property, producing elegant and structured wines.
This is a splendid vineyard between 1,540 and 1,824 feet above sea level. Essentially sandy soil, it faces west and is covered in bush-trained vines planted in 1945, as well as new plantings from 2009, 2011, and 2013.
It produces wines with bright, clean fruit flavors, soft tannins and a long finish.
This is a "heroic" vineyard: just one acre, 1,991 to 2,149 feet above sea level. It is a natural terrace, a lama (blade) in the ancient sense of the word (lamulae: flat plots of land on steep slopes).
The vines, which sink their roots into the fissures of the underlying rock, yield elegant, fruit-forward wines with bright acidity.
This is a magnificent set of terraces on sands of pale ocher-colored macigno, between 1,771 and 1,900 feet above sea level.
The vineyard, trained using the traditional bush vine system, faces south in an area that is well-ventilated and where the light is extremely pure and intense, thanks partly to refraction caused by the terraces themselves.
From this terraced "cru" at high altitude (1,962 to 2,149 feet above sea level), swept by cool breezes and with a fine southwesterly exposure, we obtain our Vinsanto. The white grapes ripen perfectly in this particular microclimate, remaining rich in acidity.
Planted on March 20, 1945, our Historic vineyard includes 110 vines, more than 30 of which have been recognized as different clones of Sangiovese.
Here, the rows of vines are cultivated as alberello, one of the most traditional forms of vine training used in small vineyards with limited water or nutritional availability, or unfavorable climates.
MAIN VINEYARDS