CHIANTI CLASSICO
Chianti Classico is one of the most famous and important winemaking regions in Italy. It is known throughout the world for dry red wine. This part of Tuscany is also known for its distinctive, unspoiled, and atmospheric landscapes.
The Chianti Classico region consists of nine territories or communes nestled between the cities of Florence and Siena. For centuries, these fertile lands have enchanted generations of travelers, artists, photographers, and poets mostly for their beauty and the wine they produce.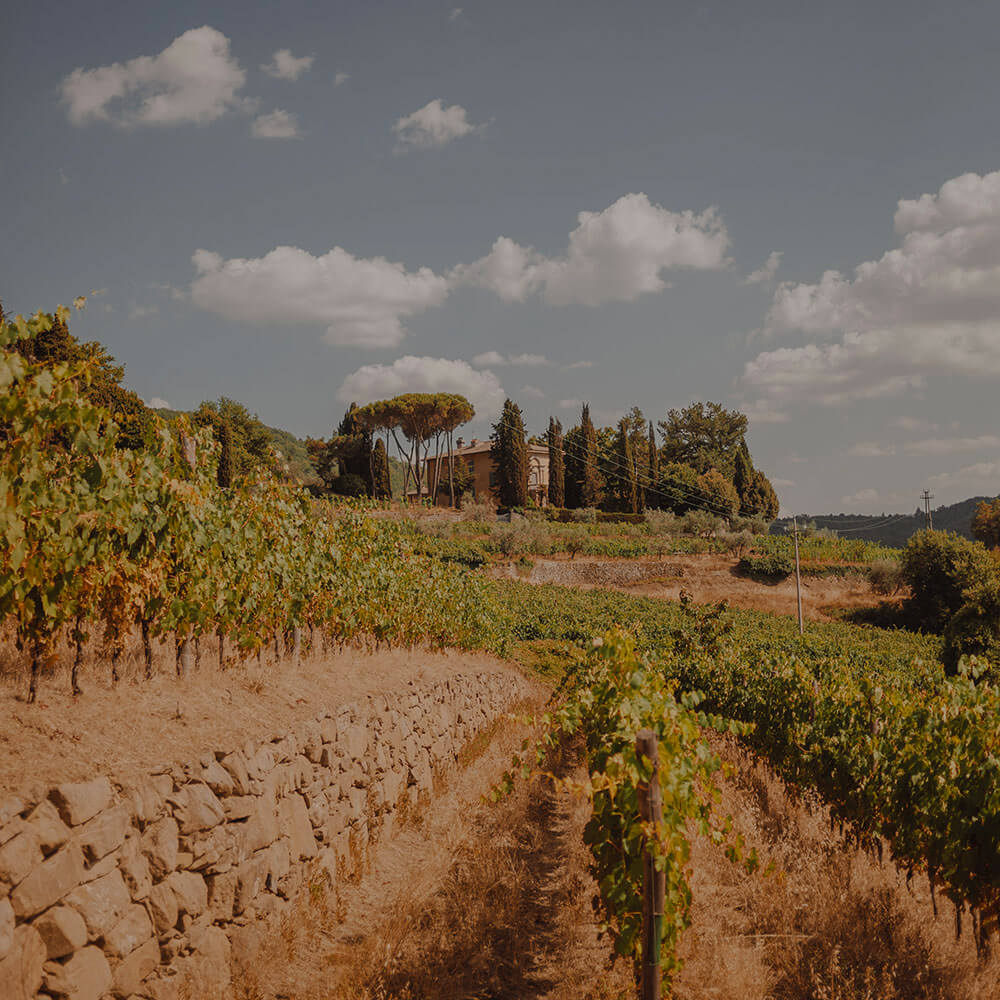 In the great "sea" of clay that covers all of central Tuscany, Chianti Classico is an unexpected island of stones. Sandstone deposited by the Apennine mountains millions of years ago mixes with a complex underground assortment of rocks, such as "galestro" (a clay-like schist) and the hard white limestone known as "alberese."
For Sangiovese, which has always been the dominant grape in this area, this beautiful marriage of earth, air, and sky is paradise. Creating wines that authentically represent the uniqueness of this land and its complex features is a challenge and a passion.
THE SCENTS
OF AN ANCIENT
HOLLOW
Within the Chianti Classico region, the valley of Lamole is a place apart. Centuries-old farmsteads, charming bridges, and stately villas face each other on wooded cliffs while natural terraces climb the gently sloping hills.  
The view from the top of the vineyards is stunning in every season, but in late spring, when our vines flower and the wind is redolent with the scent of blooming iris, it is even more magnificent.