#ChiantiDayExperience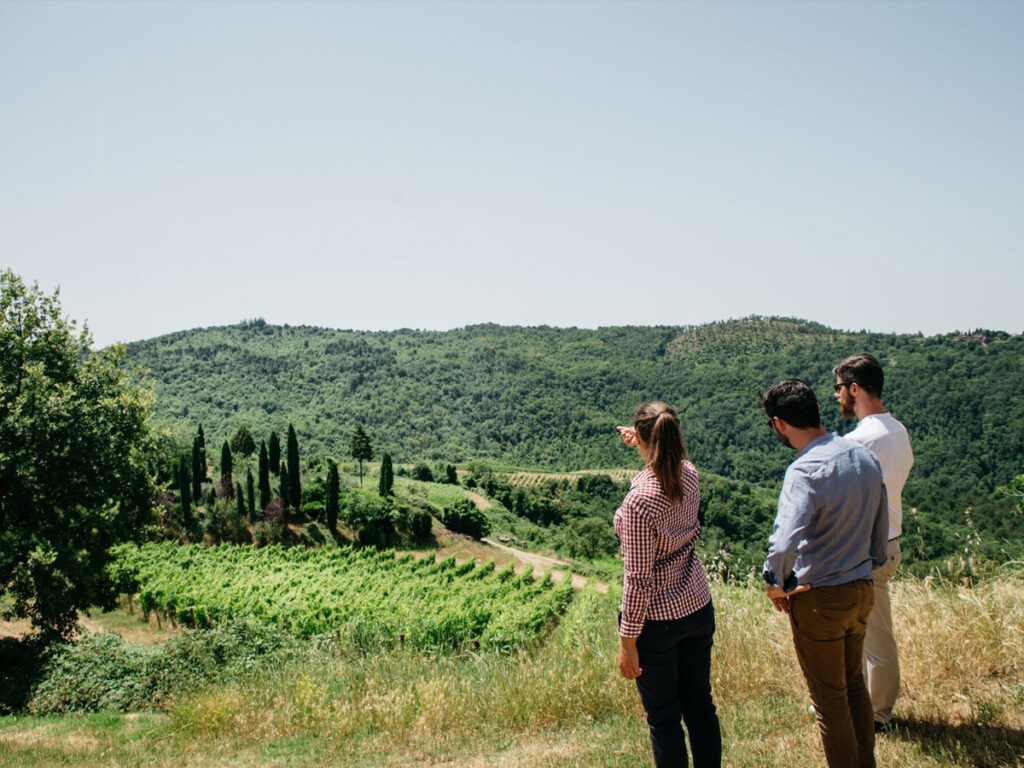 This year we will celebrate the second anniversary of the National Chianti Day, established in 2020 and taking place yearly on every first Friday of September. The purpose of the event is to honour the Chianti area and its exclusive Chianti Classico wine. This year Lamole di Lamole is joining the celebration offering a full experience of its surroundings to tourists, guests, and winelovers, thus glorifying the denomination of the Chianti Classico and its marvellous territory.
Lamole di Lamole wants to become spokesperson of the event, organizing for the occasion an exclusive tour – the #ChiantiDayExperience – in partnership with other local operators of Greve in Chianti, to allow its visitors discover the marvellous world of Chianti Classico.
The day trip begins with a panoramic tour on e-bicycles, that will grant guests to fully appreciate the beauty of the Chianti area. Afterwards, they will be given the sensational opportunity to visit the winery and to have lunch with a pic-nic in the vineyards, surrounded by the breathtaking and unique landscapes of Lamole.
The tour will finally end with a visit to the olive oil mill and consequently with an olive oil tasting.
The full #ChiantiDayExperience package is available for you during August and the first two weeks of September. For further information, please visit the section "Tours and tastings" on our website.
Celebrate National Chianti Day with us, and let us guide you in this remarkable experience at the discovery of Chianti Classico.
Also, do not forget to share your adventure on your social medias by tagging @lamoledilamole and #NationalChiantiDay!