The National Chianti Day with Wine Enthusiast!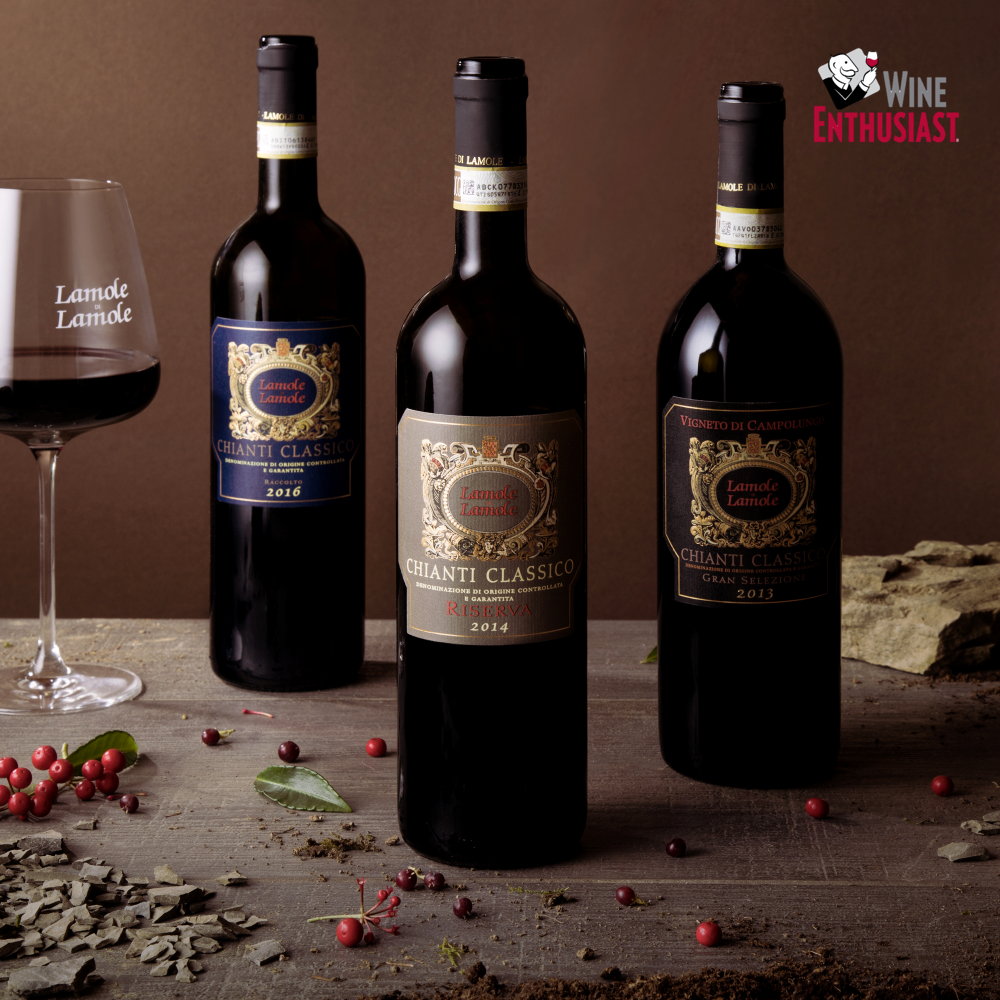 This year Lamole di Lamole and Wine Enthusiast are partnering with the purpose of honouring the exclusive Chianti Classico wine on the occasion of the second anniversary of the National Chianti Day, established in 2020 and taking place yearly on every first Friday of September.
Wine Enthusiast is a magazine founded in 1988. Through the years it has gained a great and widespread reputation and is now internationally regarded as one of the most influential magazines in the wine world. Its rankings represent one of the most important acknowledgments for wines coming from all over the world.
On the 3rd September 2021 at 7pm, the very same day of the National Chianti Day, Kerin O'Keefe, Italian Director of Wine Enthusiast, is going to conduct an exclusive interview on Instagram with Vittorio Marzotto, Senior Director of Fine Wines & Business Development in Santa Margherita USA, and Andrea Daldin, winemaker of Lamole di Lamole.
For the occasion, our spokespeople will taste three representative wines of the Chianti Classico: Chianti Classico DOCG "Blue Label", Chianti Classico DOCG "Riserva" and Chianti Classico DOCG "Vigneto di Campolungo".
This event is a remarkable opportunity for everyone to discover the uniqueness of our Chianti Classico wine and its characteristic traits, thanks to the wide expertise of Kerin, Vittorio and Andrea.
Save the date on your calendar, and do not forget to follow us on Instagram to receive our latest updates on the event!
@lamoledilamole, @lamoledilamoleusa and @wineenthusiast for the #NationalChiantiDay