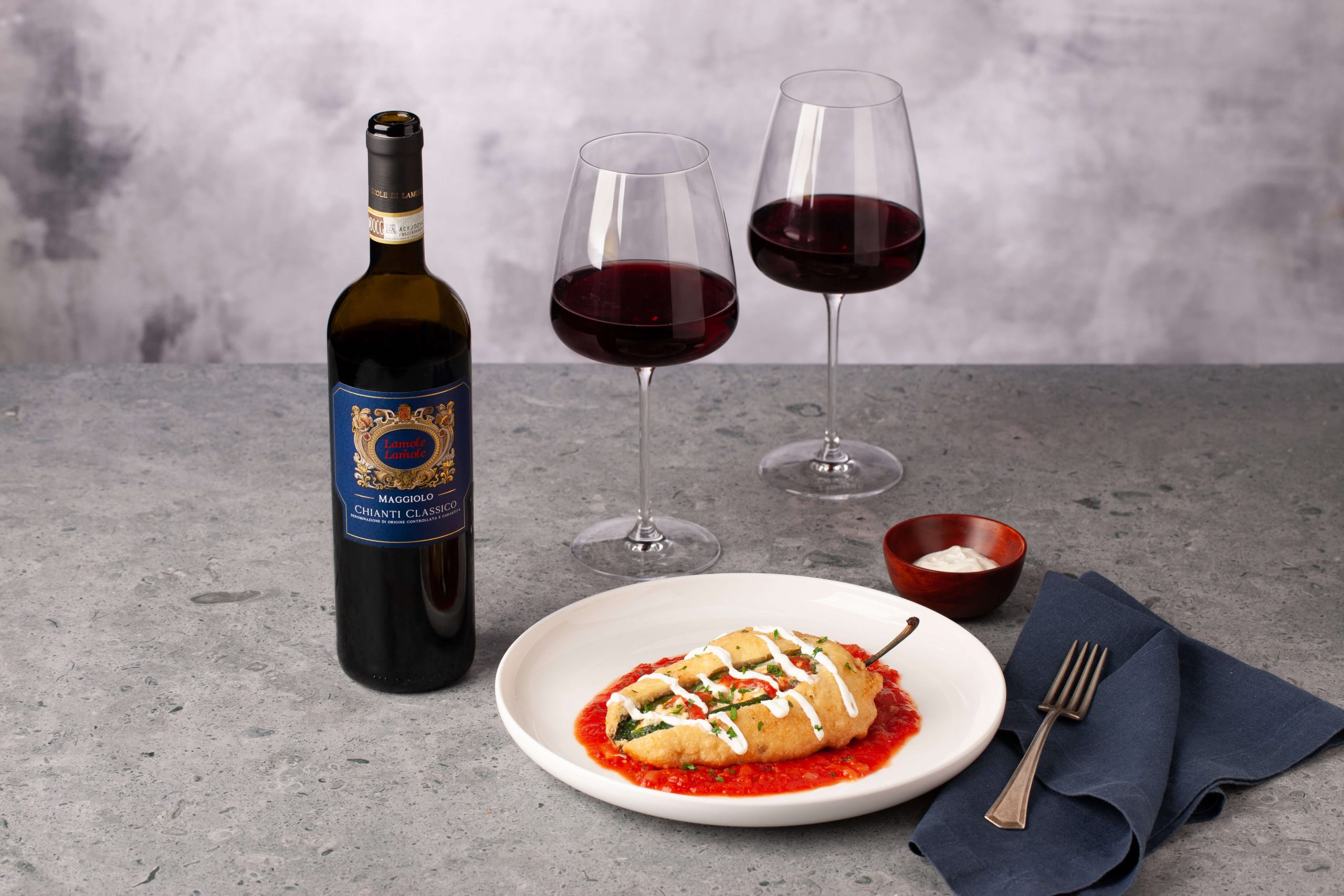 Chiles Rellenos
Ingredients
4 large poblano peppers

½ cup Monterey Jack cheese

½ cup shredded Cotija cheese

¼ cup all-purpose flour 

1 tablespoon vegetable oil

1 (14.5 ounce) can roasted stewed tomatoes

½ onion, chopped

1 clove garlic, minced

1½ cups chicken or vegetable stock

½ teaspoon hot pepper sauce (your preference)

2 tablespoons white vinegar

½ teaspoon ground cumin

½ teaspoon black pepper

1 teaspoon dried oregano 

⅛ teaspoon ground cinnamon

½ teaspoon salt

⅓ cup all-purpose flour

1 egg yolk, beaten

5 egg whites at room temperature

¼ cup all-purpose flour for dredging

1 cup oil for frying, or as needed

Sour cream for garnish
Instructions
Set the oven to broil and place your rack 6 inches from the bottom. Place the peppers onto a baking sheet and cook. Turn the peppers periodically until their skins are blackened — 8 to 10 minutes per side.

Once blackened, place them in a bag and allow them to steam as they cool for about 20 minutes. 

Remove the skins and cut a slit into the side of each pepper. Discard any remaining seeds. Pat dry with paper towels. 

In a bowl, combine all the cheeses until blended. Divide the mixture into 4 portions and insert into a piping bag (or a Ziploc bag with a hole in the corner for piping). Insert cheese mixture into the slit of each pepper; pin openings closed with toothpicks, and dredge peppers in flour; shake off excess. Do not mix flour with the egg whites—set aside. Place peppers on a small baking sheet lined with parchment paper or waxed paper and place in the freezer for no less than 30 minutes. 

Next, puree the tomatoes in a blender and set aside. In a saucepan, bring one tablespoon of vegetable oil to medium heat. Add the onion, cooking and stirring about 5 minutes until translucent.  

Add and cook the minced garlic for 30 seconds then add the pureed tomatoes, chicken or vegetable broth, vinegar, hot pepper sauce, black pepper, oregano, cinnamon, and cumin.

Bring down the heat, simmering the sauce on medium-low for about 20 minutes, stirring frequently until it thickens and reduces by nearly half.  

For the batter, mix ⅓ cup flour and ½ teaspoon salt in a bowl. Then in a separate bowl, beat egg whites with an electric mixer until stiff peaks form. Lightly mix the yolk and flour-salt mixture into the egg whites until batter is fluffy. 

Before preparing your peppers, prep your frying oil in a cast-iron skillet over medium-high heat.

Get peppers from your freezer and coat them again in flour. Shake off any excess and place each pepper into the batter with a spoon so that each one is coated completely.

 

Gently place the coated peppers into the hot oil, and fry for about 5 minutes on each side or until the batter is golden brown and the cheese filling is warm and melted.

Place the fried peppers on your favorite serving dish/tray covered with a paper towel to remove any excess frying oil. 

Lastly, scoop a large spoonful of sauce onto a serving plate, and place peppers on the sauce.

 Top and serve with a drizzle of sour cream and freshly chopped cilantro.
Other Recipes You May Like