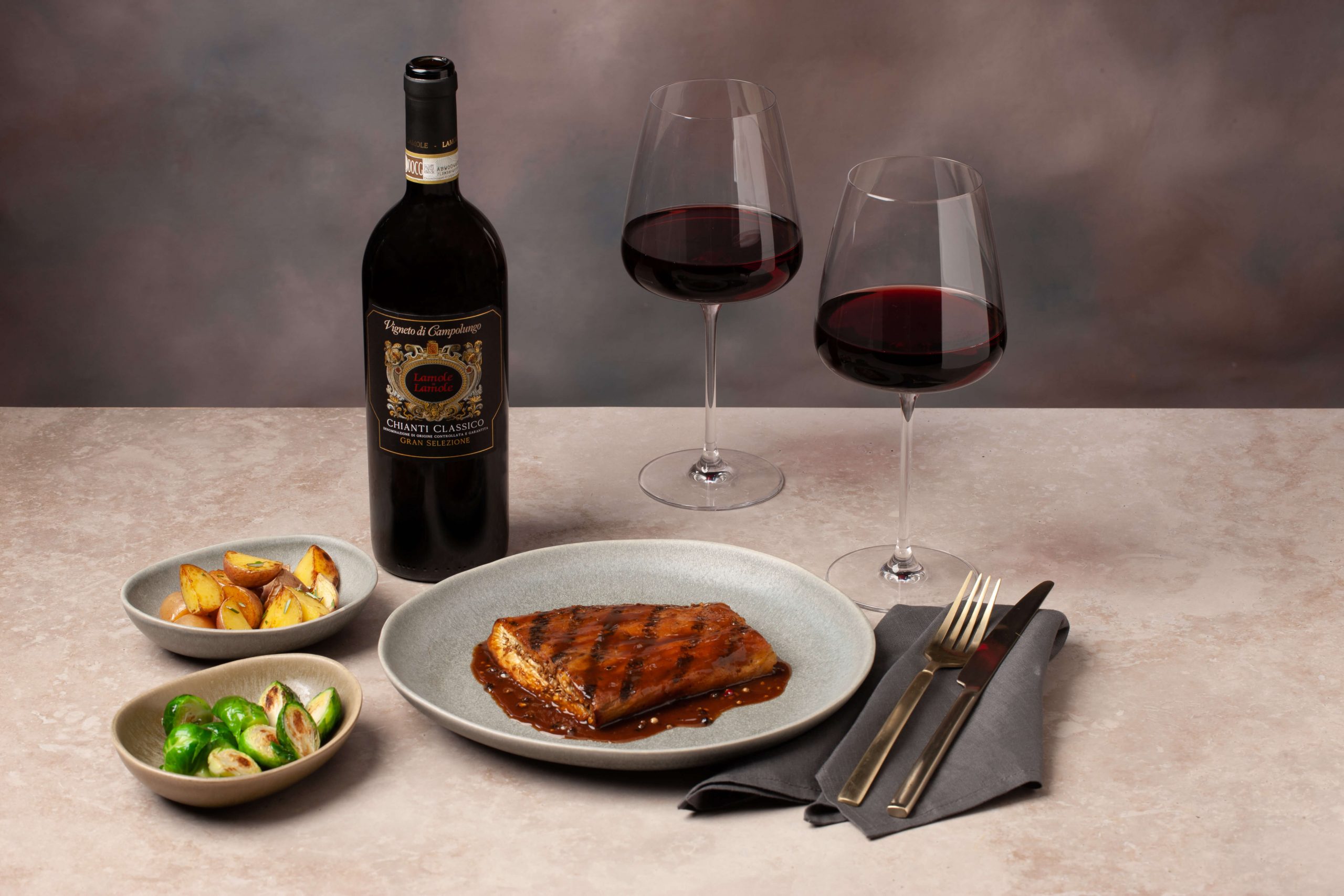 Eggplant Steak
Ingredients
For the eggplant:
2 eggplants (10.6 oz.)

5 tablespoons olive oil, divided

1/2 cup of red wine

1/2 cup of vegetable stock

1 tablespoon of tamari soy sauce
For the Rub:
1 teaspoon whole fennel seeds

1 tablespoon light brown sugar, packed

½

teaspoon smoked paprika

½

teaspoon onion powder

½

teaspoon smoked salt

½

teaspoon dried oregano

¼

teaspoon garlic powder

¼

teaspoon cayenne pepper
Instructions
Before cooking, wash the eggplants and cut off their stems. Cut them lengthwise into 1 ½-inch-thick pieces/slices. Brush olive oil on both sides of the eggplant steaks and cook on the grill, leaving marks on each; remove, set aside. 

While the eggplants are still warm, transfer them to an airtight container. Let your eggplants sit with the lids closed for at least 10 minutes. They will continue to soften as they "sweat." Remove the cover and peel off the skins. If you don't have a grill, you can roast the eggplants in the oven.

Preheat your oven to about 400 F for 5 minutes.

Place the eggplants on a baking sheet and place the sheet in the oven for 10 to 20 minutes.

Flip them regularly to char the eggplant evenly. When done, carefully peel off the skin.

Toast the fennel seeds on a hot, dry pan over medium heat for 3 to 4 minutes—or until they are fragrant. Transfer them to a spice grinder (or crush them with a pestle and mortar) and process until finely ground.

Mix together the ground fennel seeds, brown sugar, paprika, onion powder, smoked salt, oregano, garlic powder and cayenne pepper. Rub the mixture onto the eggplants, and return them to an ovenproof dish.

Drizzle the eggplants with olive oil and pour wine and vegetable stock into the dish. Roast the eggplants for 20 minutes. 

Cook the eggplants on broil until the liquid reduces to a sauce-like consistency, flipping them over carefully every 2 to 3 minutes. Brush them with the tamari on both sides for the last 30 seconds, then remove them from the heat.

Serve the eggplant steaks immediately and add the sauce on top with roasted potatoes, roasted sprouts and seasonal vegetables.
Other Recipes You May Like