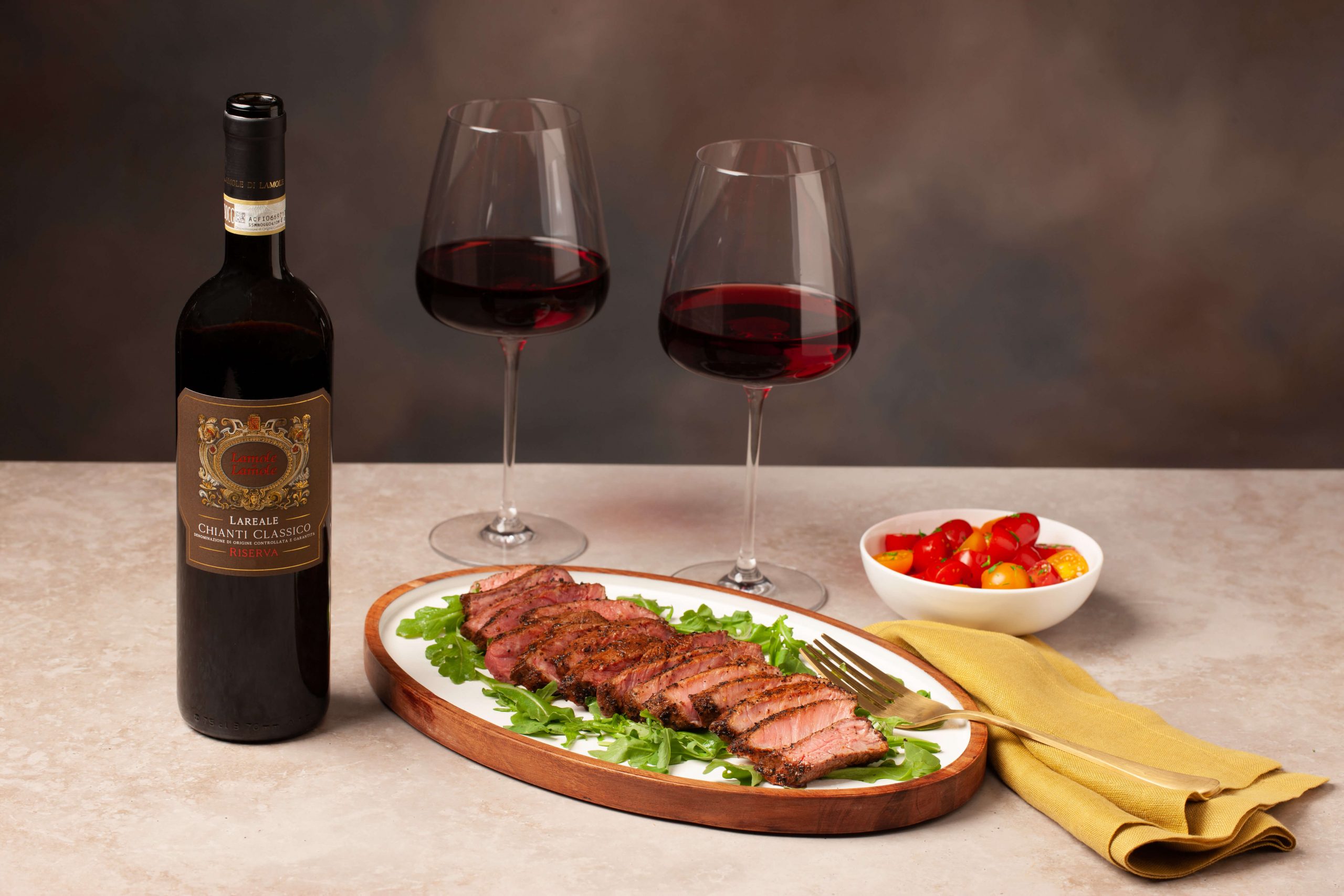 Coffee Rubbed Steak
Ingredients
1 tablespoons ancho chili powder

2 tablespoons finely ground coffee beans

3 teaspoons dark brown sugar

1 tablespoon hot smoked Spanish paprika

1½ teaspoons dried oregano

1½ teaspoons freshly ground black pepper

1½ teaspoons ground coriander

1½ teaspoons mustard powder

¾ teaspoon finely ground red pepper flakes

1 teaspoon ground ginger

2 tablespoon kosher salt, plus more

2 16-ounce boneless New York strip steaks (about 1-inch thick)

2 tablespoons vegetable oil

2 cups of arugula for garnish
Instructions
For the spice rub, toast all the spices in a small pan at low temperature for 45 seconds and remove from heat. When it cools down, mix in with sugar.

Rub both sides of each steak with salt and about 5 teaspoons of the spice rub. Place the steaks on a wire rack and chill in the fridge uncovered for 3-6 hours. 

Take out the steaks, let them come to room temperature, and remove any excess rub before cooking. 

Preheat the oven to 400 F. In a skillet, warm some oil over medium-high heat.

Cook steaks for two minutes on each side, creating a nice crust on the outside.

Place the skillet in the oven. Insert a thermostat into the thickest part of the steak and cook until it reads 120 F for medium rare or desired temperature.

Remove the steaks from the oven. Let them rest on a cutting board for 6 minutes.

Then slice them one-half-inch thick and serve on a platter, placing the arugula at the bottom.
Other Recipes You May Like